Workplace empowerment is
leaving less time for connection at home.
That stress is affecting productivity.
We can help!
Today's parents know that
"…work can enhance your personal life
and
your personal life can enhance work…"
Ellen Galinsky, cofounder of the Families and Work Institute
We agree.
That's why we refer to Work-Life Balance,
as the Work-Family Puzzle.
Nowadays, both male and female employee-parents are involved in raising kids which means giving 110% to the careers they value, and 110% to the child(ren) they love. It's not only daunting, it's creating a lack of presenteeism.
Each evening parents come home to a family who needs them, forcing them to dip further into depleted reserves that seem to produce only yelling and punishing. They want new parenting skills, but have no energy left at the end of the day to find them.
Many studies have focused on stress in the workplace and the toll it takes on the bottom line. However, the workplace of today includes factors that weren't included in years past, children and behavior, which is causing a different kind of stress.
This creates sadness and guilt causing employee-parents to remain focused on home life instead of the tasks at work, and that's affecting your bottom line, i.e. presenteeism.
"Wise businesses …
are sharing responsibility for helping parent-employees fix the problem.
If employees have children, and they also have a job and need to
be able to be at work and be focused, then you ask yourself,
'What kinds of program would help?'" Maureen Corcoran, VP of Diversity at Prudential
Adding parenting to your wellness program will help!
Mindful Parenting: What Does it REALLY mean and how do you apply it in REAL life?
"Sharon's idea made us calmer and much more effective at home, allowing us to be more focused at work!"
Judi Moss – CareerTrack
"Her tips are equally applicable to the kids in our lives and the adults we work with. The only downside was the presentation wasn't long enough!"
Jodie Chusid – eBay  
"Since I'm at work this helps me put things into perspective and find new ways to work with my kids, since punishment isn't fun for any of us!"
German Scipioni – eBay
Sharon understands that parenting is a growth experience for parent and child. She doesn't lecture, because she didn't like it as a child. Instead, she has intimate, honest chats with the audience.
Parents see themselves in her stories, understanding that they, too, can transform their parenting to live the dream they envisioned for their families.
Sharon's warmth, honesty, and four certifications as a parent educator, plus 23 years teaching evidence–based child development & parenting theory make her wisdom easy to listen to. Sharon uses a holistic awareness mixed with practical experience.
Sharon meets parents where they are emotionally, then supportively, and often humorously, guides them toward their own aha moment.
She shares practical tools and solutions to shift and reduce reacting to responding.
She devotes a large chunk of seminar time to Q & A, framing answers so it's a learning opportunity for everyone and empowers them with new tools to go home and try immediately.
Intel, OR
PayPal, CA
eBay, CA
Intel, Or and CA
Portland State University
Babies R Us
Archdiocese of Portland
Pacific Union College
Junior League of NC
Mittleman JCC
Concordia University
Tutor Time, OR
Bright Horizons, OR
La Petite Academy, CO
Mesa SD, AZ
Kyrene De La Sierra SD, AZ
Central SD, AZ
Stratford Elementary, OR
The Gardner School, OR
Tucson Community School
Hill and Valley Teen Program
Parenting information not only helps employee-parents deal more effectively with family issues, most recognize what's been learned is also easily transferable to the workplace as well.
Transforming Your Employee-Parent's Version of "Presenteeism"

How Balancing Work & Family Diminishes Pressure & Increases Productivity

Responding at Home: How it Creates Better Communication in the Workplace  

Shifting a Work Mind-Set to a Parenting Mind-Set at the End of the Day

How Being an Authentic Authority at Home Increases Productivity at Work
Reviews & What Others Say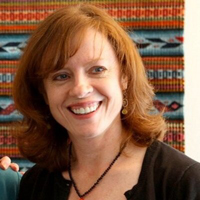 "I interview top parenting experts every day for my work, Sharon Silver's advice is incredibly calming and very do-able. Concepts are fine and good, but providing actual words we can use—That's pure parenting gold."
Teri Cettina, contributing editor, Parenting Magazine
"A glorious collection of parenting tips that moms can instantly use to help them raise good and caring kids."
Michele Borba, Ed.D.
"Proactive Parenting's presentation struck a nice balance between scientific data regarding childhood development and practical, well-grounded advice on how to work with children. Her tips were equally applicable to the adults we work, a great reminder on how to manage our teams."
J. Chusid – HR at eBay
"Sharon's programs are a substantive counterbalance to the linear thinking that corporate life demands. Her programs have been well received, and very well attended for the last 10 years." Reed Falkenberg, Intel IPN President
"I found the presentation very helpful, as I have a four-year-old who is exhibiting much of the behavior that Sharon reassured us was "normal". It would be great to hear more topics."
Amy Hanly – eBay
"Sharon Silver, provides sensible, modern advice real parents can really use. It can be difficult to navigate the differing opinions of experts in this digital age, but Sharon simplifies developmental concepts and provides parents with actionable advice to raise healthy, ethical, competent kids in a flash." Dr. Lynne Kenney, PsyD, Pediatric Psychologist and author of The Family Coach Method.
Are you ready to include
what today's employee-parents need
into your wellness program?
If so, contact us today!
Contact Proactive Parenting Today!